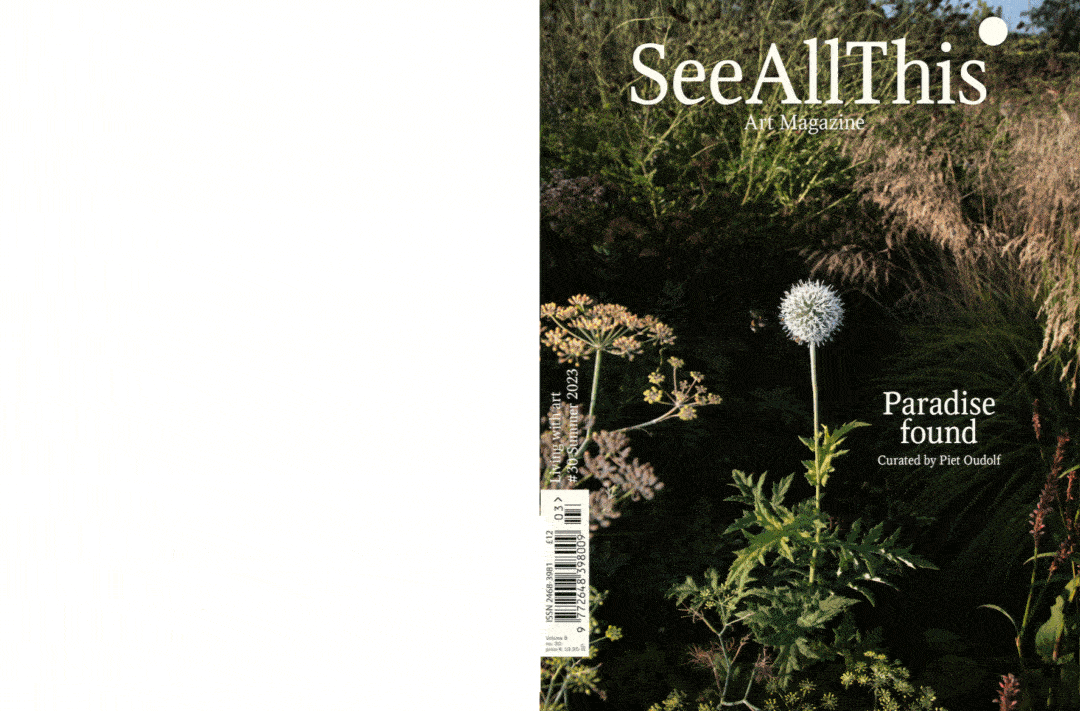 It's the summer of Piet Oudolf. Throughout four seasons, we have worked together with the renowned landscape designer on this Paradise Found issue and its parallel summer exhibition at our new home in Amsterdam – for which he has specially designed a canalside garden: the Amsterdam Low Line (see page 82). Celebrated worldwide for his naturalistic gardens such as the High Line in New York, Oudolf's approach to gardening has revolutionised our own relationship to the outdoors. His 100.000 square feet of gardens worldwide have opened our eyes to the power of the perennial garden, one which maintains its splendour in every season. In this issue, we question what it means to be in nature: what it does for us and how we can fall into its rhythm. Join us as we step into Oudolf's world and rediscover Eden.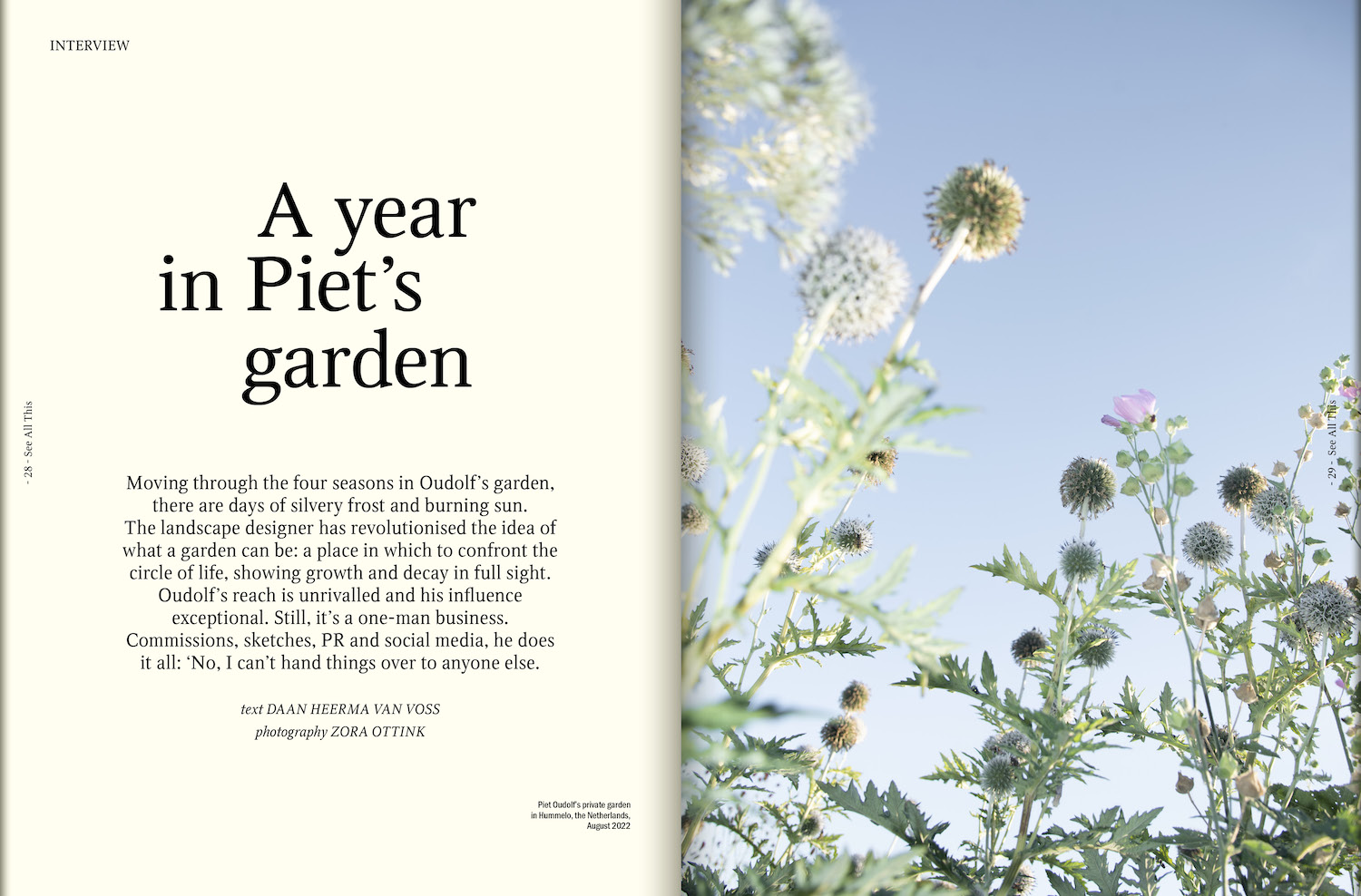 For this issue, we spent a year in the garden of Piet Oudolf in Hummelo. Artist Zora Ottink captured the four seasons in a portfolio, accompanied by an interview with Piet Oudolf by author Daan Heerma van Voss.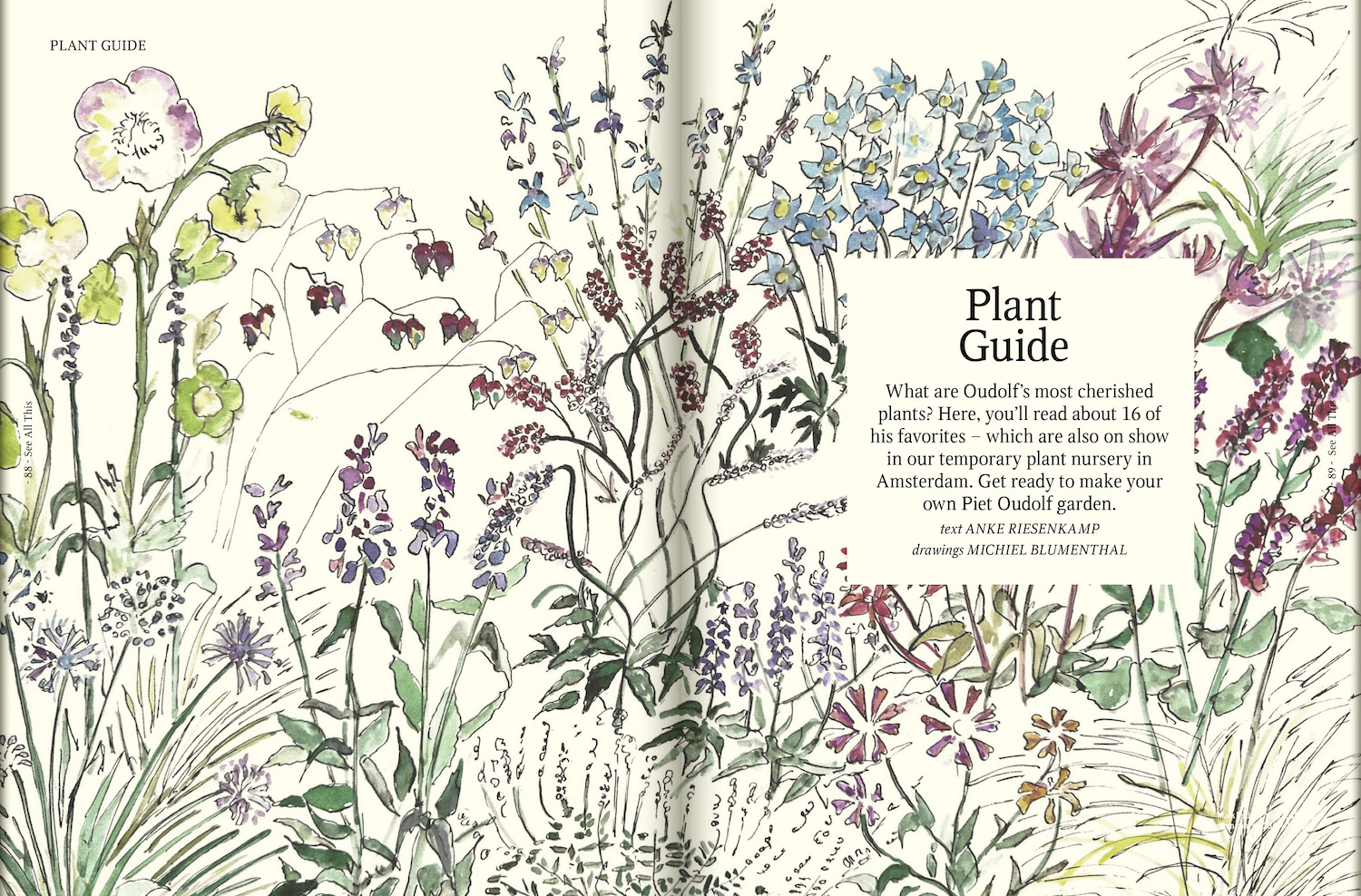 Make your own Piet Oudolf garden with this Plant Guide. Learn how to plant, grow and take cafe of Oudolf's favorite plants.
IN THIS ISSUE
Daisies: a poem by Louise Glück
Four seasons with Piet Oudolf: interview and portfolio
Gardens of Eden: Oudolf's gardens around the world: Vitra, Noma, Hauser & Wirth
Plant guide: Make your own Piet Oudolf garden
The garden of the future: In search for wilderness
This must be the place: A short story about finding your place
Plant blind: Why we look but don't really see
Travel diaries: Menorca, Copenhagen en Basel
10 ways to unwind with nature by Sue Stuart-Smith
Thriving: Plant's favorite music
Exhibition guide: What's on this summer
Book tips