No. 24 - Winter 2021/2022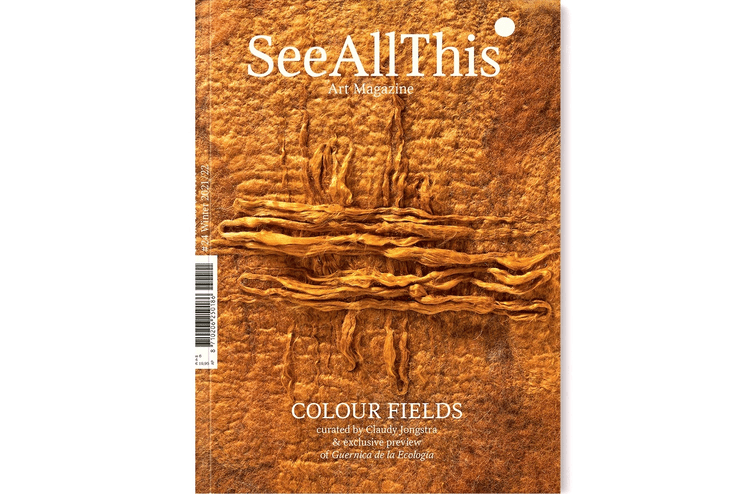 Claudy Jongstra, guest curator of this issue of See All This. Jongstra's monumental textile works belong to the collections of the MoMA in New York Victoria & Albert Museum in London, as well as private collections of Adele and Brad Pitt, and even played a role in the Star Wars films. She's an 'artivist' who strives to keep alive the slowly disappearing knowledge and craftsmanship behind deriving pigments from natural sources. This issue tells the history of colour, brimming with abstract colour fields and painted floral landscapes to lose yourself in, and it premieres a dazzling new work by Jongstra, the Guernica de la Ecologia.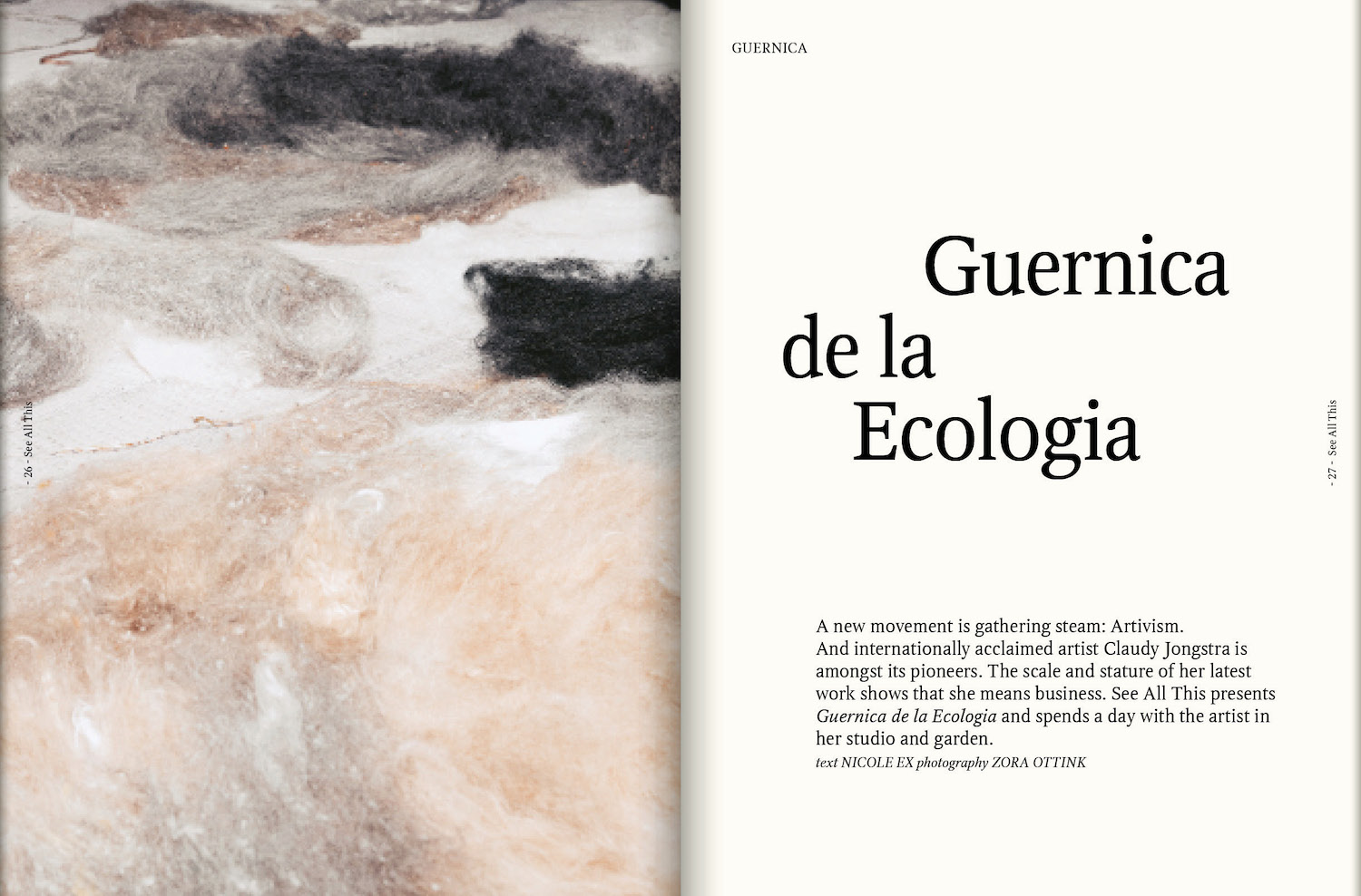 A new movement is emerging: Artivism. And Claudy Jongstra is one of its pioneers. Her latest work shows in its size and prestige that she is serious: Guernica de la Ecologia. A warning bell and a cry, but executed in soft, cuddly, hopeful and comforting wool.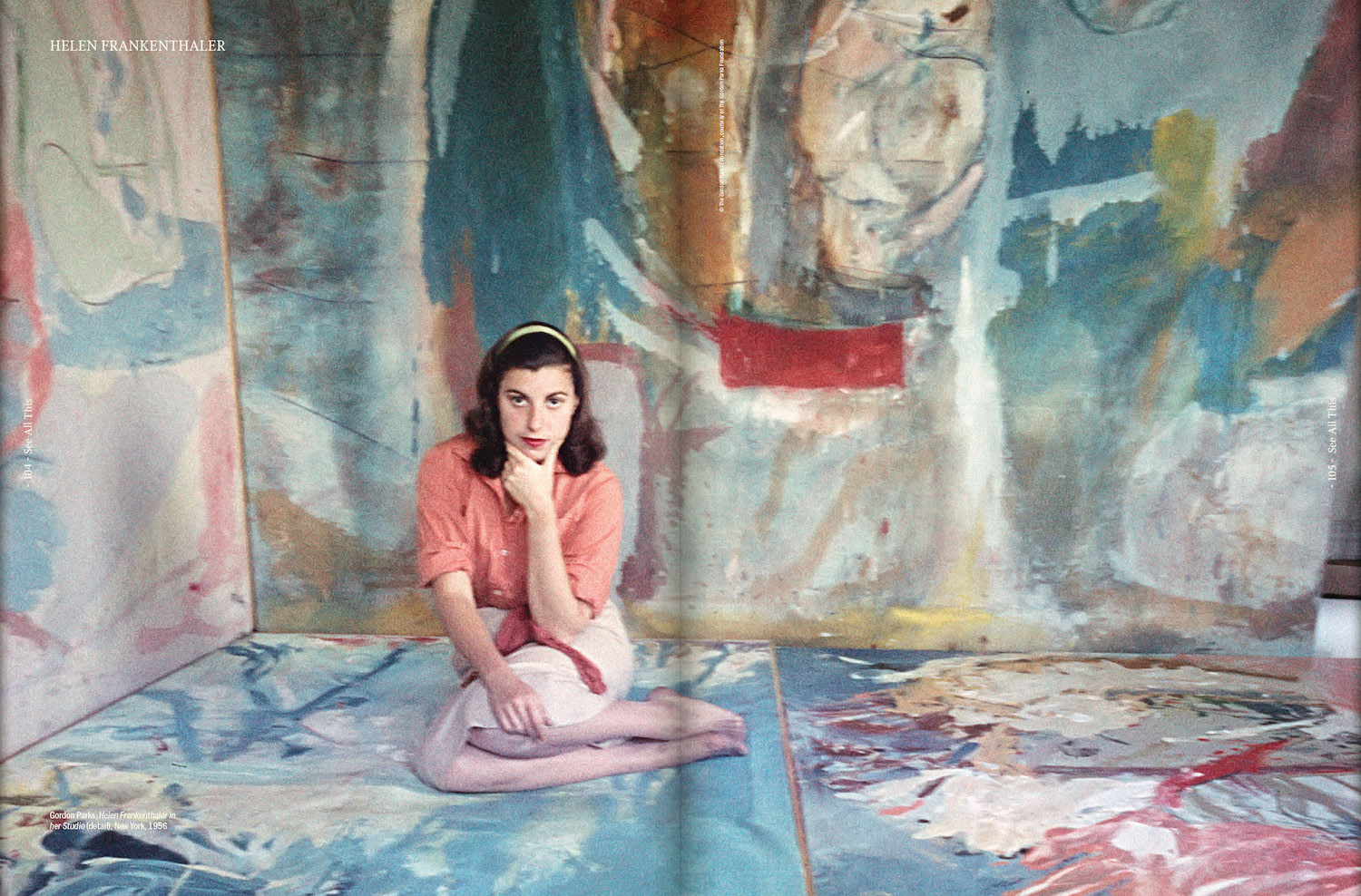 What do you think of when we speak of colour fields? Fields of colour and fields of flowers? Here, they are imagined spaces belonging to nature, brought back to the centre of our field of vision.
IN THIS ISSUE
The world of Claudy Jongstra: spend a day with the artist in her garden and studio
Exclusive premiere: Jongstra reveals her Guernica de la Ecologia
I'm almost sepia: a short story from highly acclaimed author Ali Smith about losing colour, and finding it again
The power and the glory: colour expert Kassia St Clair tells about the turbulent origins of colour
'I don't believe in weeding': the botanical garden of Claudy Jongstra
Out of the blue: Charlotte Caspers sees right through the painted surface of the work of Jan van Eyck
Colour Fields portfolio: with Mark Rothko, Sandro Botticelli en Helen Frankenthaler, tot Latifa Echakhch, Maruyama Ōkyo and Etel Adnan
Pyramids, samples and wheels: IJsbrand Hummelen on the classification of colours
Exhibition tips: what's on
Book tips: new releases and fresh perspectives