No. 28 - Winter 2022/2023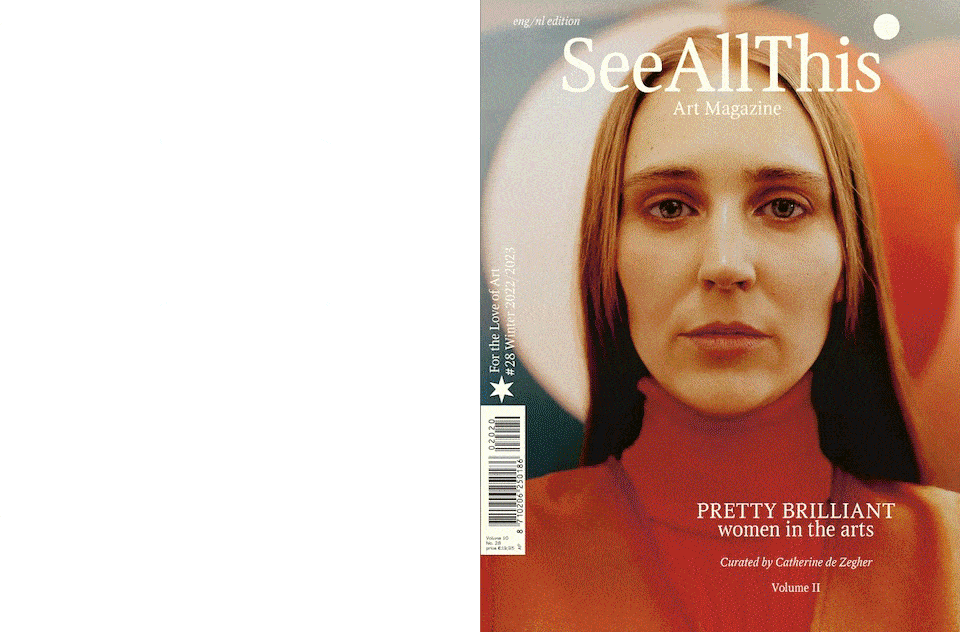 Two years ago we published the first volume in our Pretty Brilliant series: a dazzling voyage of discovery of women artists from all over the world. Serving as a means to fill the negative space left between the many men in the art canon, the Pretty Brilliant issue was a response to an almost complete absence of womankind from the first editions of the most authoritative books on all matters art history: Janson's History of Art and Gombrich's The Story of Art. Far from complete, our mission continues here, with the second of three volumes in the Pretty Brilliant series which together will form a sister to these titles. Carving out space for overlooked artists can only serve to enrich the art world as we know it, providing a holistic, well rounded perspective on what so far has been a rather one-sided story. We've been looking at art with one eye closed. If we open both eyes, what will we see?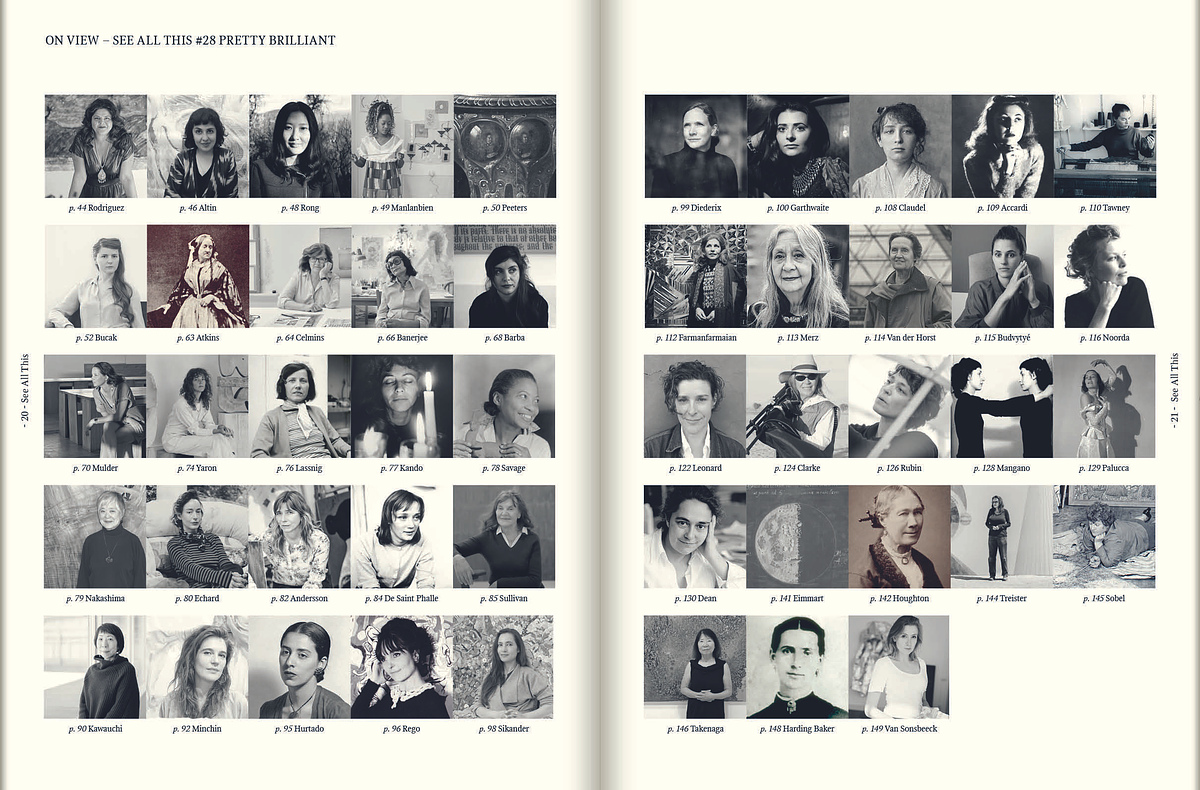 This issue is dedicated to the women that withdrew from centers of powers to make their own way. Often finding themselves in relentlessly wild places at the mercy of the five elements: earth, water, fire, air and void. Opening the issue, is a written piece by award winning author Alice Albinia, who delves deep into the history of matriarchal societies and women in the wild. The issue is divided into five chapters for each element. Set to the poetry of the late Etel Adnan, each section holds the space for artists from all over the world who have generated beauty within the orbit of each element.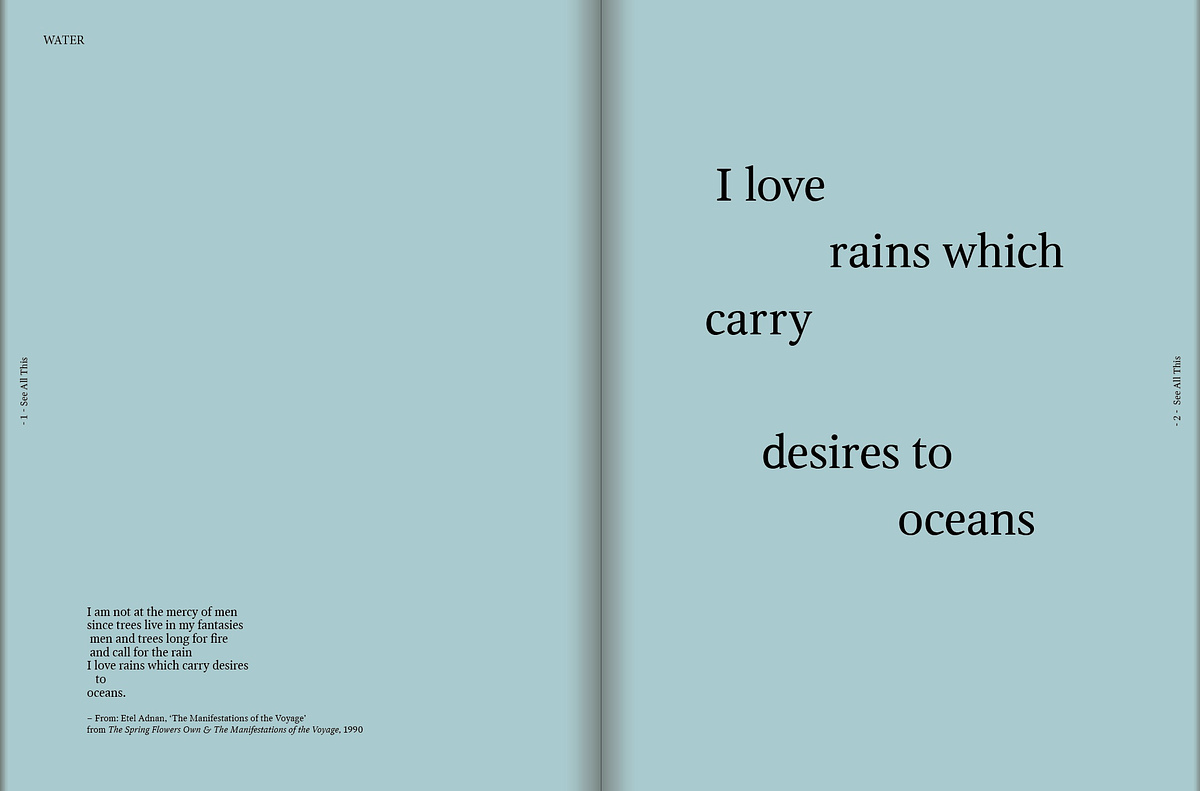 This winter issue gives prominence to the women that have defied expectations and gone against the grain in order to thrive within the male-dominated world of art. This magazine is dedicated to those who sought to create alternative ways of living. To those who went to the ends of the earth in search of a life of self expression outside of the centres of power.To those who built their nests on stubborn places like wind battered islands, torrid deserts and craggy mountainsides. To the trailblazing women who gave themselves over to the elements: earth, fire, water, air and void. Each chapter derives its title from a line of poetry by the late Etel Adnan (1925-2021) who understood the elements like no other.
IN THIS ISSUE
Essay by award-winning author ALICE ALBINIA: An alternative history of women – how they found and lost liberty – set in the cold cluster of islands between the Atlantic and the North Sea.
A pelgrimage through the five elements, with work by artists curated by the globally acclaimed art historian and curator CATHERINE DE ZEGHER

Earth: The cyclical
Water: The fluid
Fire: The destructive and the generative
Air: The breathtaking
Void: The quentessential

A Studio of One's Own: studio portraits
Overlooked no more: women we should all get to know from the archives of the RKD - Netherlands Institute for Art History
Book and exhibition tips: what to read an what to see
Out on December 2nd 2022